Media relations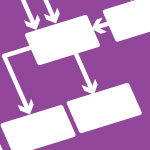 Regular coverage in the media your audiences read will boost your profile and enhance your reputation
Editorial coverage can be more effective than advertising because it is seen as objective and independent. It is this 'third party endorsement', which gives it real value. But while printed publications are still widely read, the media landscape is changing rapidly with social media, bloggers and other influencers becoming increasingly powerful as intermediaries for engagement. With our extensive experience of working with the media – new and traditional – we know what makes up a great story and how to package it up to maximise the likelihood of publication. In the new media world, we also understand the importance of working across all media, both paid and earned, to deliver results.
We work particularly closely with the UK veterinary media and have a growing contact base of veterinary publications around the world. We also work regularly with pet owner media and with regional media across the UK. Whether you have a new product to launch, an initiative to announce or a particular issue on which you want to show leadership, we can advise on the most effective media strategy. We will then prepare press materials, delivering the key messages and in liaison with company spokespeople as needed, and advise you on suitable imagery. Once we have issued a story to the media, we will ensure that the content is reworked for use on your website or through social media.
Whether print or online, veterinary or non-veterinary, we have a long and successful track record in achieving exceptional results for clients. Whether you're simply looking for help in generating press releases or aiming to receive a high level of coverage and engagement with your key target media, we can help.