How to write the perfect press release for your vet practice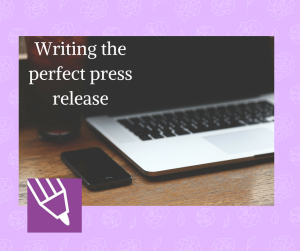 How to write the perfect press release for your vet practice
A press release is the best way to let the local media know about news from your practice but journalists receive hundreds every day, many of which they delete unopened. These tips will help your release stand out:
Ask yourself – is your story news? Local papers like animal stories but it must have a news hook
Get the headline right. If it's eye-catching, you're half way there. Don't try to be clever but devise a strong, short headline which grabs attention and inspires the reporter to read on
Tell the story in the first paragraph. The key elements of the story – the 'who, what, when, where, why' should be in the first paragraph, enabling the journalist to get to the heart of the story quickly. Supporting information can come later
Keep it short. Try to limit the total release to 500 words. Focus on the key facts and resist the urge to add too much detail
Write in plain English. no clinical speak!
Don't promote your practice. A press release must be written in factual, independent style. Self-praise and subtle (or not-so-subtle) attempts to sell are a turn-off to journalists
Offer a strong image. A picture tells a thousand words. It's a cliché but it's true. A strong supporting image adds weight to your story. Make sure it's a high-resolution jpeg and supplied separately, not embedded in the press release. Always supply a caption
Supply your contact details. They enable journalists to contact you quickly if they have questions or need follow up information.
Follow these tips and watch your coverage rates grow!
Got a question? Drop me a tweet or leave a comment on facebook.  Don't have the time to create press releases, research media contacts and issue them?  Contact me on 07974 161108 to find out how I can help.